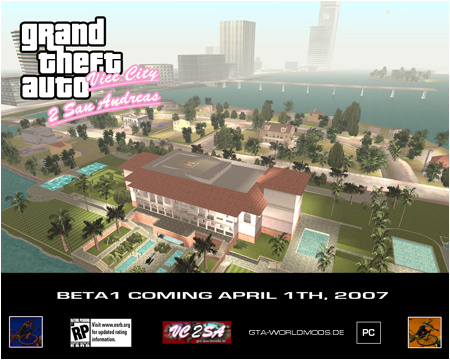 The time has come, the time of Beta 1 of VC2SA approaches.
The team was very diligent in recent times and can make a beta available to the public on 01.April.2007.
The beta finally brings you back to Vice City, to the surely most beloved GTA world.
To give you a little insight, we have some screens for you.
Have more fun!




Have Fun!
Your VC2SA Team